Stonehenge?
Don't believe everything you hear.

[The people of Berea] "…received the word with all readiness of mind, and searched the Scriptures daily, whether those things were so."
- Acts 17:11
RECURSOS
¿Es Dios un ser lejano para ti, o puedes tener la seguridad de su presencia aún en momentos des desánimo? Esta obra te hará comprender la gloria que fluye del trono de Dios y podrás ver cómo Dios puede iluminar tu corazón despejando las tinieblas de la duda e incertidumbre para traerte una luz de esperanza.
ACERCA DEL PRESENTADOR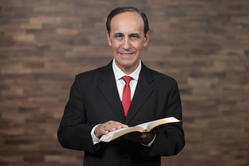 ROBERT COSTA es el director y orador de Escrito Está, un ministerio cristiano de comunicación que aborda verdades perennes y las aplica a la vida diaria. Te invitamos a navegar el sitio web de Escrito Está para que puedas escuchar nuestras presentaciones y descargar recursos bíblicos gratuitos.