Wasted Opportunities?
No one cared when he died.

"Thirty and two years old was he when he began to reign, and he reigned in Jerusalem eight years, and departed without being desired. Howbeit they buried him in the city of David, but not in the sepulchres of the kings."
- 2 Chronicles 21:20

RECURSOS
Lecciones sencillas que te guiarán, paso a paso, a una comprensión más profunda de la Palabra de Dios y su plan maravilloso para tu vida
ACERCA DEL PRESENTADOR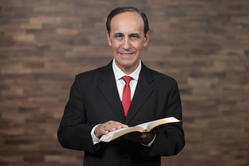 ROBERT COSTA es el director y orador de Escrito Está, un ministerio cristiano de comunicación que aborda verdades perennes y las aplica a la vida diaria. Te invitamos a navegar el sitio web de Escrito Está para que puedas escuchar nuestras presentaciones y descargar recursos bíblicos gratuitos.