Danger on the Doorstep
In June of 2018, hundreds of lives were lost following a volcanic eruption in Guatemala. The majority of those who perished could have survived if simple steps had been taken. In a world filled with spiritual danger, simple steps can ensure your spiritual safety. Learn the story of the eruption of Volcán de Fuego and discover timeless secrets that will preserve you in the midst of temptation and sin. Filmed on location in Guatemala.
RECURSOS
Este paquete de 24 señaladores es el regalo perfecto para los estudiantes de la Biblia. Contiene referencias rápidas para tu estudio personal o en grupos pequeños. Cada señalador comienza con una breve historia y profundiza en temas como: ¿Por qué hay tantas iglesias? ¿Qué sucede después de la muerte? ¿Cómo podemos reconocer a un profeta verdadero? Adquiérelo hoy.
ACERCA DEL PRESENTADOR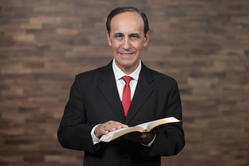 ROBERT COSTA es el director y orador de Escrito Está, un ministerio cristiano de comunicación que aborda verdades perennes y las aplica a la vida diaria. Te invitamos a navegar el sitio web de Escrito Está para que puedas escuchar nuestras presentaciones y descargar recursos bíblicos gratuitos.