The Dangers of Technology
We live in an age of unprecedented access. This generation is the first in history to be constantly connected to a stream of information, the effect of which can be extremely harmful, both mentally and spiritually. Join John Bradshaw as he and his guests look at the worrying impact the Information Age is having on our world, and learn how you can protect yourself from the dangers of technology.
RECURSOS
El relato de los Valdenses es uno de los más inspiradores de la historia. Y en esta serie de cinco partes, el pastor Robert Costa se enfocará en algunos héroes de la fe poco conocidos, cuyas vidas iluminaron algunos de los días más tenebrosos de la Edad Media.
ACERCA DEL PRESENTADOR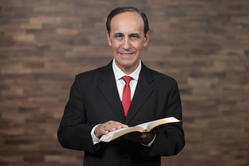 ROBERT COSTA es el director y orador de Escrito Está, un ministerio cristiano de comunicación que aborda verdades perennes y las aplica a la vida diaria. Te invitamos a navegar el sitio web de Escrito Está para que puedas escuchar nuestras presentaciones y descargar recursos bíblicos gratuitos.